Coal Briquette Line
How to Increase the Viscosity of Materials in Coal Briquetting Process
For some coal briquette lines, the viscosity of raw materials is not sufficient. As a result, the coal dust is hard to bond together, which ultimately affects the quality of output coal briquettes.
What puzzles the coal briquette manufacturers most ever since production is the dry powder forming problem. Since the raw material can't be added water, it is difficult to press. In the beginning test, forming difficulties always happened, or the coal briquettes didn't have enough intensity. After long time trial and error in coal briquetting process, the dry powder briquetting is no longer a problem. For many kinds of raw materials, it is possible to make briquettes without adding water. The reason is that some have to be pressed dry in order to maintain its original ingredients. But the viscosity between dry powders is not sufficient for pressing.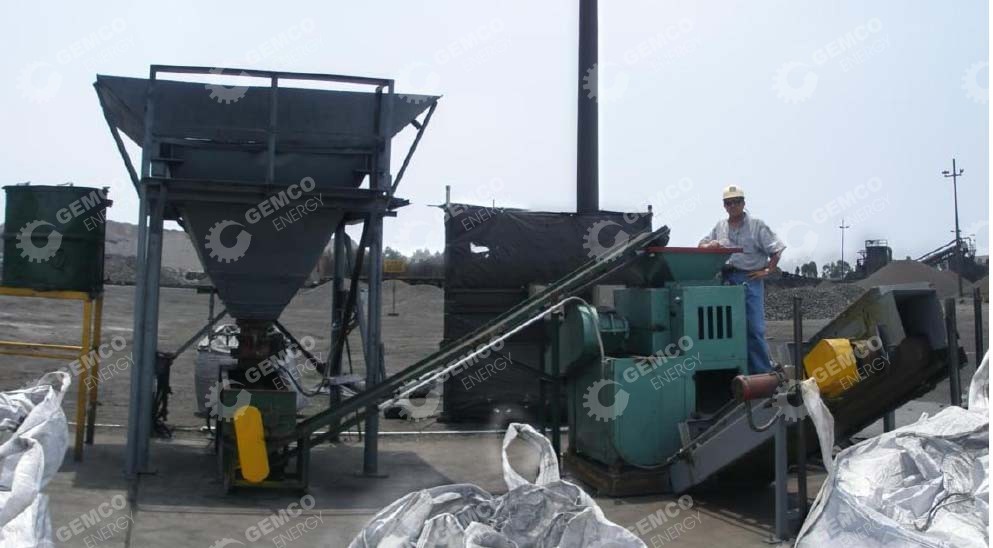 Then how do we solve this problem? Of course we should increase viscosity to raw materials. The viscosity here can be interpreted into the density of materials. One way to increase viscosity is to add additives, which generally refers to binder. But there are various kinds of binders in the market, how do we choose the best one? The most effective way is to test different additives and compare the results.
Another way to increase viscosity is to change the chemical and physical status of raw materials, which means to change the density of material molecules, so as to be better for the cohesiveness of raw materials. Since one time pressing can hardly change the density of molecules, it is advisory to adopt twice pressing when using coal briquetting machine, which can get better coal briquettes.