Complete briquetting project
Customized briquette press
Honeycomb, shisha, BBQ etc
Free Technical Consulting and instruction
24/7 support team ready to serve you
Communication in English, French, Spanish,
Russian, etc
Solution provider of wastes recycling
Briquette Press Manufacturer and supplier
Professional installation and commissioning technicians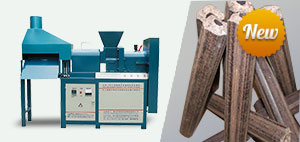 Screw briquette machine or charcoal briquette machine is used for press charcoal briquettes from sawdust,straw, farmland waste.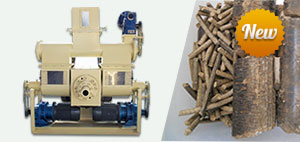 Making biomass raw material into fuel briquettes or pellets for industry. Simple operation, Save manpower. Individual output up to 1.2 t/h.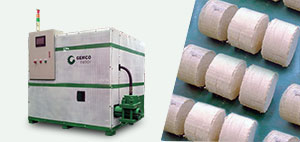 Removable, visual operation, environmental protection. It's used for pressing wood chips, wood shaving, sawdust, corn straw, etc for biofuel briquettes.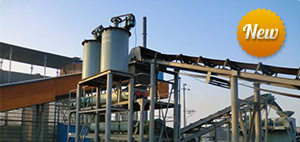 The Complete briquetting plant includes crusher, feeder, mixer, briquette press, belt conveyor and dryer etc.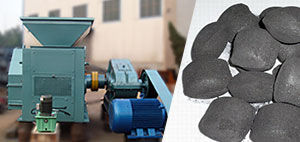 This briquetting press used to process coal, charcoal, peat, coke, mineral powder etc. The final briquette can be different shape with different size, such as oval, pillow and round.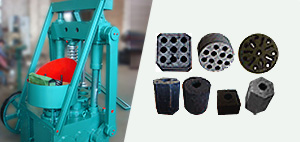 It used to produce different shapes coal briquettes from coal fines, such as square shape briquettes, round shape briquettes, multi-hole briquettes, quincunx shape briquettes.
About Biomass Briquette Press and Coal Briquette Press
How to make biomass material into fuel briquettes?

The raw material for biomass briquette press includes sawdust, straw, farmland waste, etc. If you have such biomass raw materials and want to make them into stick shape biomass fuel briquettes, you need a biomass briquette press.

How to make sawdust or wood material into charcoal briquettes?

To make sawdust or other biomass raw materials into charcoal briquettes usually require 2 pieces of equipment: one is screw briquette machine (or called charcoal briquette machine), the other is charcoal burner or coking/charcoal kiln. The screw briquette machine can form biomass into demanded shapes (generally hexagon shape briquettes with hollow center), while the charcoal burner can carbonize the biomass briquettes into charcoal briquettes.

How to press coal or charcoal powder to charcoal briquettes?

If your raw material is coal dust, carbon powder, charcoal powder or mineral powder, and you want to make them into ball, stick or honeycomb shape, etc. you need a coal briquette press. GEMCO has various types of coal briquette press for you to choose according to your raw material and final product shape.