Shisha Tablet Making Machine Line
Shisha tablet making machine, also known as hookah
charcoal making machine
, shisha charcoal machine, shisha charcoal extruding machine, etc. is used to press shisha (hookah,sheesha, nargile, hubbly-bubbly) charcoal powder into briquettes or tablets. How to make charcoal briquettes in the complete line?
Complete Shisha Charcoal Tablet Making Machine Line
Crusher -> Dryer -> Charring (carbonization) Furnace ->
Shisha Tablet Making Machine
-> Conveyor -> Hookah/Shisha Charcoal Briquettes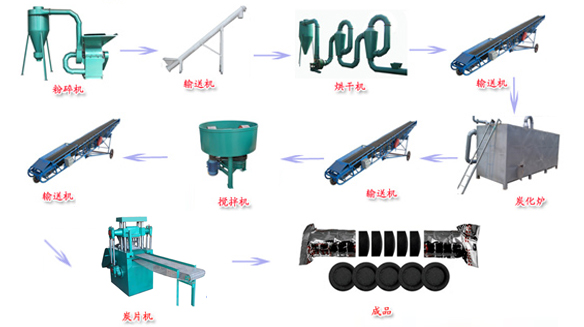 All shapes of shisha charcoal tablets can be made:
The shisha tablet making machine can make square, cuboid, ring, diamond, triangular, cylinder, capsule shape, cone, convex and concave shapes as required by customers. Even words, trademarks or logos can be stamped on the shisha tablets. They can also be made into double-deck with double colors or trilaminar with 3 colors.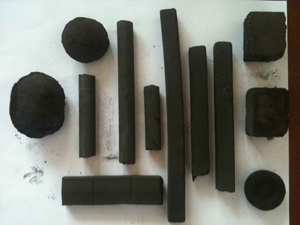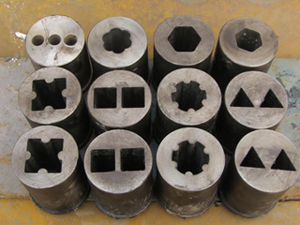 GEMCO briquetting plant throughout the world. 10 patented innovations to ensure the quality of the plant for customers to each equipment. More briquetting plant can click the image below.
GEMCO shisha tablet making machine (hookah charcoal making machine) can press powdery or particle charcoal into round tablet, cube, or stick shapes as required.
More details go here:
http://www.bestbriquettepress.com/Shisha-Charcoal-Briquetting-Press.html
Model:
GCZ26
dies(sets)
40
Max pressure(kN)
100
Dia. of Tablet (mm)
15-50
Thickness. of Tablet
5-16
Max. Production capacity:(tablets/hour)
9600 - 196000 (different size)
Moisture of charcoal dust before pressing
6%
Overall size(mm)
1450 × 1200 × 2000
Motor(kW)
7.5
Main machine weight(kg)
1350
GEMCO Shisha tablet making machine advantages:
The operation speed, material filling depth and forming thickness are all adjustable.
The buffer mechanism on the shisha tablet making machine can avoid damage to the parts caused by overload.
The machine is equipped with powder suction box that can absorb the dust produced by machine running, which greatly reduced the damage of dust caused to human body, and at the same time avoid blockage and can recycle the material for reproduction.
It is safe to operate, easy to maintain, saves labor and has low noise. It has been exported to countries like Arabia, Africa, India, Pakistan, and even America and UK.
Pack the shisha charcoal tablets (hookah briquettes).
What is shisha charcoal?
The charcoal for making shisha or hookah tablets is mainly made from coconut coal, bamboo coal, or fruit woods like apple, olive, cherry, lemon and orange. They must be hard, high density, easy to ignite, and burn longer with persistent heat. The burning of shisha charcoal releases little smoke, has pleasant smell and is free of toxic chemicals.
How to make shisha charcoal tablets?
1.
Prepare the raw material
The raw material may be any kind of the above mentioned ones, or hardwood that is considered food safe; otherwise the charcoal will probably be harmful to human body.
2.
Crush the raw material
Most of the time your raw material for hookah charcoal making have large or irregular size. To make it easier and more convenient for following steps, the raw material must be crushed into small chips or pieces.
3.
Dry the raw material.
Some of the raw material contains too much water, which is not suitable for charring directly. As a result, they need to be dried before charring.
4.
Char (carbonize) the raw material.
The raw material shall be charred (carbonized) in a sealed furnace or kiln with high temperature (several hundred degrees Celsius). Only fully charred (carbonized) can charcoal be good material for shisha (hookah) charcoal tablets/briquettes making.
5.
Pulverize the charcoal blocks.
For charring convenience, the wood raw material is not pulverized into powder; but for making shisha charcoal briquettes/tablets, the charcoal must be pulverized into powder. Otherwise it is not able to be pressed together.
6.Make the charcoal powder into tablets or briquettes: shisha tablet making machine.