What is Coal Briquette Machine?
Coal briquette machine, also known as coal fines briquette press, is used for direct production of raw materials like aluminium skimmings, activated carbon, aluminium oxide, quick lime, etc. without adding any water. Its advantages can be reducing dust, controlling capacity, re-utilizing and improving transportation characteristics or other capacity designs.

Coal briquette machine is mainly utilized in the briquetting of non-ferrous or black metal ores so as to improve their added value in direct smelting. All Metallurgical wastes or metallurgical auxiliary materials that will be smelted, such as fly ash, pit mud, oxide skin, slag, powdered iron, aluminum ash powder, Silicon manganese ore powder, etc. should be processed by coal briquette press machine first.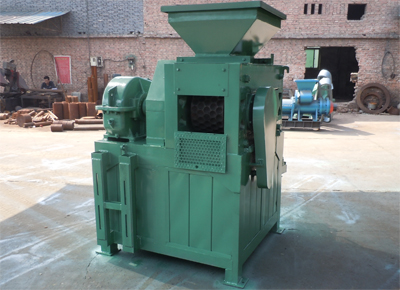 The shape of coal briquettes made by the coal fines briquette press determines whether the material is thoroughly combusted or not, or their air permeability during smelting. This is a key factor in the whole process. In the actual use of coal briquette machines, take coal briquette for example, the more approximate to irregular the shape of the briquette is, the better permeable it is in smelting, and the more thoroughly it is combusted. If the briquette belongs to polygon, according to technical theory calculation, the more contact surfaces and rake angles it has, the easier it can form frame, and the better its naturality is in combustion or smelting. However, since the production of such briquette press mould is quite difficult, many manufacturers are not able to realize it. As a result, round shape coal briquette machinery mould is mostly used.



In developing the alloy roller of coal briquette machine, we adopt precision casting one-step molding technology and alloy material of nickel, chromium, manganese, molybdenum, titanium, etc. to realize the high strength, toughness, abrasive resistance and so on of roller, which solves the problem of easy-to-wear roller. What's more, all briquette press models are equipped with wear-resistant square polygon alloy ball roller to assure better application of final briquettes.