What is Dry Powder Briquette Machine?
In industries of smelting, building material, chemical, mining and others, there are numerous kinds of industrial and mineral powder materials should be briquetted before utilized in smelting or fire modification, so as to be recycled, add value and meet environmental protection requirements. Many of these materials are not allowed to add adhesive or water in briquetting, thus they need to be processed by
dry powder briquette machine.
Then which belongs to dry powder briquette machines?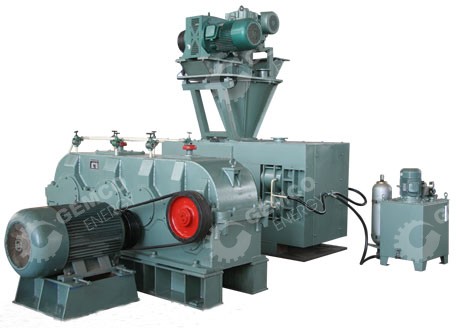 The
lime briquetting machine
is one kind of
dry powder briquetting press machine
. It can be widely used in briquetting various materials and powders like lime, crinoline, aluminum, fertilizers, metals magnesium, bauxite, aluminum ash, etc; powder and auxiliary materials of non-ferrous metal industry; powder of refractory material industry, and more suitable for value-added materials.
The aim of briquetting is to reduce dust pollution, control capacity, use waste and transport easy. In the steel mills, lime plants, metallurgy, refractory furnace charge, metal magnesium powder white powder industries, briquetting is extensively used.
In today's metallurgy industry, the dry powder
briquette machine
can directly process the collected dry dust of steel plant converter into briquettes for reutilization, not need to fill water and become sludge, so as to reduce intermediate links, pollution and energy consumption, which is a staffed good technology and good method.