Coal Briquetting Press/Coal Briquette Machine for Sale
Coal briquette press is to process the powder coal, powder coke, powder charcoal and other powder materials into high density of fuels. This machine is crucial to people's life. In our daily life, the coal and coke are burnt directly which is a big waste. Because the powder coal or powder coke are hard to collect and burn, so people usually throw them away directly. Then coal briquette press is used to solve those problems.
Coal Briquette Press Introduction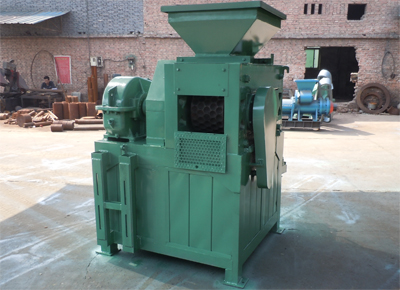 What is
coal briquette press
? Most people hearing that words will feel confused, for coal briquette press is not so popular in our country, and it is developing gradually. Then let's talk about coal briquette press.
Coal briquette press is a machine that uses pressure to press the powder materials into high density of briquettes. The main molding parts are two rollers with the same semicircular grooves. Those grooves have totally the same diameters and they are totally aligned. Under the function of motor, the two rollers begin to rotate inward. After the materials go into the middle of the two rollers, the power they received is the biggest, and it is the best opportunity to shape the briquettes. After that, the pressure will be smaller and smaller until the briquette is released. The coal briquettes making is finished.
Coal Briquettes Advantages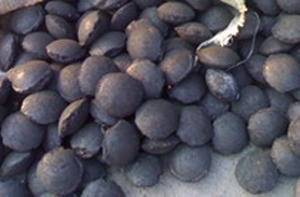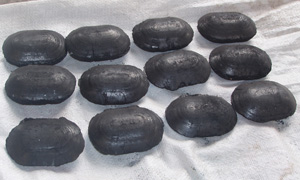 It is convenient to use and the utilization ratio is high.
The coal briquettes have high density and the burning time is longer.
It is easy to store and transport.
The size range of the coal briquettes is wide which can meet people's different requirements.
The coal briquette surface is smooth, and that is not easy to crack.
Coal Briquette Press from ABC Machinery
ABC Machinery
pay attention to the product quality and the customer experience. Coal briquette machine is one type of machine of our company and the quality has absolute guarantee. 80% of our products are sold to abroad and our products gain customers' good reputation. A lot of customers build a long time of cooperative relationships with us. All of that proves our machines get customers' trust and like. We will consist on the principle of quality first to make the customer purchase our products trustingly. If you have any need, you can contact with us at any time, we will reply on you at 24 hours and we will give you the best product and service.