How to Build Your Coal Briquetting Plant
The coal briquette manufacturing plant can make briquettes fuel to supply thermal power plants, chemistry, metallurgy, refractory material factories, and heating.
What are the purposes of coal briquetting plant?
The round, oval or pillow shape coal briquettes can sell at higher price than raw coal.
Besides making coal briquettes, this kind of plant can also process charcoal, coke powder, etc.
The coal briquette plant is stable, highly efficient, easy to maintain, need low investment but has quick return. You do not need much labor for running the plant, so that labor cost is saved.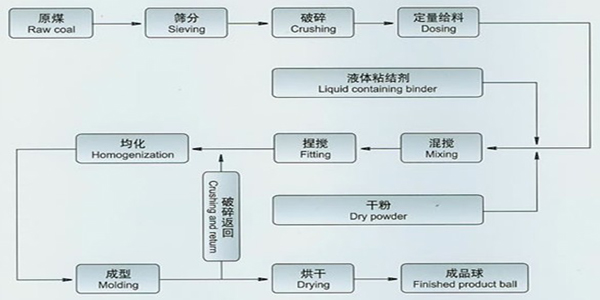 coal briquetting plant for industry
Composition of coal briquetting plant
The briquetting plant for coal mainly compose raw coal storage bin, vibrating sieve, coal crusher, mixer,
coal briquetting machine
, dryer, etc.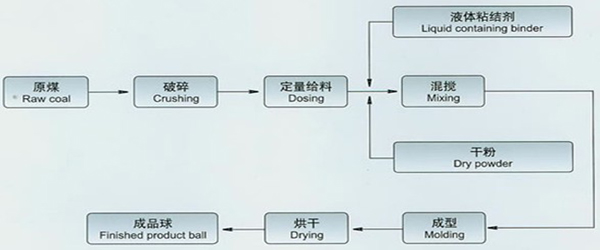 coal briquetting plant for home
Coal briquette plant production process
The storage bin is used to store the raw coal, and a vibrating sieve can screen the coal, so that only those coal pieces under required feeding size (200/300mm in diameter) can go into the crusher.
The crusher is used to crush the coal of 200/300mm size into less than 3mm coal powder. The coal crusher is efficient equipment.
After crushing, the coal powder shall be mixed with binders. The doser can match coal powder and binder in certain proportion. When both the coal powder and binder are fed into the mixer, water (if necessary) is also fed into the mixed raw material in order to adjust the moisture of raw material.
Then the mixed coal powder is fed into the coal briquetting machine according to its capacity. The coal briquette shape can be round, oval, pillow, or any other shapes.
After briquetting, coal briquettes need to be dried by vertical dryer. The heat source of dryer can be coal, gas or oil. After drying, the coal briquettes can be packed or stored.
More about the equipments see
briquetting plant
.
What are the principles on choosing binder for coal briquetting plant?
The selection of binder shall depend on the following factors:
The stability of coal species and coal ingredients
The ingredients of binder and final product quality standard (such as content, moisture, fineness, etc.)
The proportion, fluidity and penetrability of binder
The relationship of binder proportion, adding method and raw coal moisture content.
The reasonable and effective use of bentonite.
Now many manufacturers use humic acid sodium category adhesive, since it has good affinity to coal powder in physical and chemical reaction. It also has high surface activity, good inclusiveness and penetrability. This kind of binder can improve the combustion reaction of coal briquettes in stove, and also their gas component, gas evolution and consumption. It also improves the reaction speed and gas conversion efficiency.