The Best Choice Briquette Press China
Briquette press for coal, charcoal and mineral powder has been a main kind of equipment for energy conservation and environment protection. People often buy briquette presses from UK, Australia or other countries. But in fact, the most economical and cost-effective briquette press is from China.
China has large quantity of different kinds of coals and other minerals, so the processing technology and briquette press equipments from China suit the minerals best.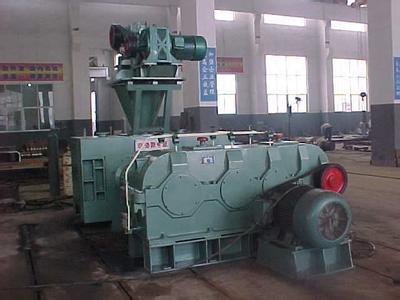 As a matter of fact, China has various kinds of briquette presses:
Coal or charcoal briquette press: it is used to process almost all kinds of coal and charcoal powders. The briquettes are round, pillow or oval shapes. They are often used for heating, cooking or smelting industries. There is also a honeycomb briquette press that can make coal dust into honeycomb coal balls for heating.
BBQ charcoal briquette press: this briquette press is used to extrude charcoal powder into 15-65mm diameter sticks for BBQ or cooking. It can not only make full use of charcoal powder, but also produce BBQ charcoal sticks which are convenient to use, store and transport.
Shisha charcoal briquette press: it is mainly used in Israel, Syria, Jordan and Lebanon, Iran, Pakistan, India, Nepal, Bangladesh, Philippines, South Africa, United States and Canada where people smoke hookah.
Biomass briquette press: it is utilized to press biomass powder from wood, sawdust, or agro waste into briquettes. The biomass briquettes are mainly used for industrial burning and central boiler heating. The biomass briquettes' can also be carbonized into high quality charcoal briquettes that has higher heat value and can sell higher price.
Mineral powder briquette press: it is mainly used to produce mineral powder briquettes for smelting to add extra value. Because of its large capacity as 10-30ton per hour, mineral powder briquette press is only for industrial use.
Lime briquette press: it can press quicklime powder, dolomite dust, copper powder, chromium ores, manganese powder, nickel laterite ore, lead and zinc, bauxite, iron oxide powder, etc. into briquettes for dust decrease, easy transportation, and recycling to use in coal, mining, metallurgy, refractory material, chemical industry, building materials and other industries.
From the above we can see, no matter what raw material you have, you can find the suitable briquette press China. If it is rightly what you are looking for, just send us email to get more details!