Coal Briquette Making Machine VS Coal Bar Machine
For making coal briquette, there are mainly 2 kinds of machines, one is coal briquette making machine, and the other is coal bar machine. But how to distinguish these two kinds of machines?
Coal Briquette Making Machine is specialized in processing powder materials like coal powder, iron powder, coking coal, aluminum, iron, tin oxide, carbon powder, coal powder, slag, gypsum, tailings, sludge, kaolin clay, activated carbon, coke breeze, and other kinds of powder, scrap, waste, residue, etc. The briquettes made by this machine are round, pillow, oval shapes, and are energy saving, environmental friendly, easy to transport and energy-efficient.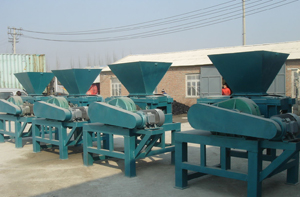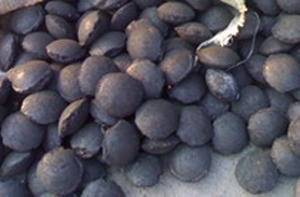 Usage: Because of both its economical and social benefits, the coal briquette making machine is widely used in refractory, power plants, metallurgy, chemical, power, transportation and heating industries.
Coal Bar Machine, also known as coal stick extruder, is a kind of pressing machine that uses screw extruding principle to compress coal powder into 22-65mm diameter predetermined shape coal bar (or stick) with certain density. It adopts hardened reducer to have compact size and heavy load bearing ability. The inner part of the coal bar machine adopts thick blade design, while the impeller and interior lining panel of the barrel adopt wear-resistant precision casting material to have 4-5 times longer service life than common materials. In addition, the coal bar outlet adopts removable wear-resisting alloy steel to be convenient to replace.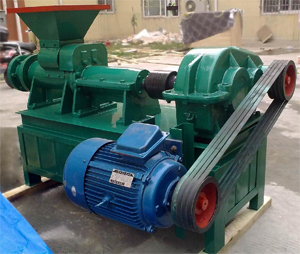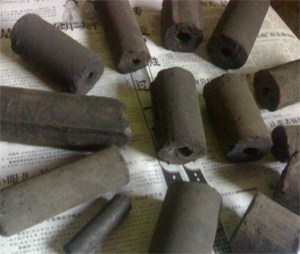 Usage: The coal bars are usually used for BBQ because of their high heat value and long combustion time.
In conclusion, whether to choose coal briquette making machine or coal bar machine depends on what you will use the coal products for. If you still cannot decide which to choose, you can contact us for professional advice!