Eight Properties of Coal Briquetting Machine
Coal briquetting machine can make coal powder into coal balls. Its popularity and applications are determined by its unique properties. Here we'd like to specify its 8 significant properties.
1.

The productivity of coal briquetting machine.
The productivity refers to its efficiency, which can be expressed by its power, speed and other technical data. Generally the higher efficiency it has, the higher production cost there will be. So when choosing coal briquette machine, you should base on actual demand and future development.
2.

The energy saving property of coal briquetting machine.
It refers to the energy consumption. The energy consumption cost takes a large proportion in the cost of equipment whole life circle. Therefore, it is NOT recommended to purchase those cheap equipments that have bad energy conservation property. Otherwise you will suffer from the great cost of energy consumption.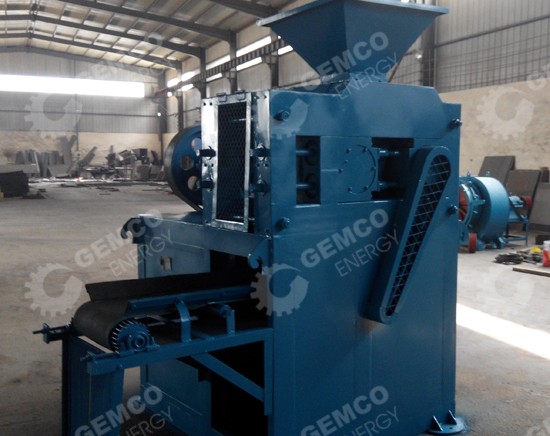 3.

The durability of coal briquetting machine.
It means the lifespan of the equipment since it is put into production. Comparatively, the longer coal briquetting machine is used, the less annual depreciation cost it is. But with the rise of new materials, new technology and new equipments, the original coal briquetting machine will be depreciated. So, it is right to consider the durability of coal briquette machine, but it
doesn't
mean the longer lifespan it has, the better it is.
4.

The reliability of coal briquetting machine.
This means the accuracy of the coal briquette machine, the durability and safety of spare parts. The reliability of equipment can decrease or prevent economic losses caused by equipment accidents.
5.

Maintainability.
Generally the equipments with good maintainability often have compact and reasonable structure, easy access to spare parts, convenient to check and disassembly, so that when the machine goes wrong, the faults can be solved timely.
6.

Can work in complete plant.
It means the coal briquetting machine can coordinate with other equipments in a complete plant. If the coal briquette machine cannot be used in complete plant, it won't exert its best effect.
7.

Flexibility.
Means the coal briquetting machine can adapt to different working conditions and environment.
8.

Environmental friendly.
It means the coal briquette machine does not release harmful substances and has low noise. It can meet the regulations of many countries.
The above 8 properties of
GEMCO coal briquetting machine have proved it to be an excellent model for people who have coal or coal powder at hand and want to make use of them.
If you have such coal or coal powder, coal briquette machine can help you make great profit.