Free Heat for Home: Homemade Briquette Press Maker
What is homemade briquette press maker?
Homemade briquette press maker actually refers to the briquette press that makes fuel briquettes for home use. The most popular and widely used type now is the
honeycomb coal ball machine
.
The homemade briquette press maker is mainly used in countries where there are rich coal resources. It can press the coal fines into round, square or polygonal shapes briquettes with many holes inside, which allow good and full combustion of the coal briquettes. The honeycomb coal briquettes are used by most people for cooking and heating, especially in winter because of their can produce great heat with low cost.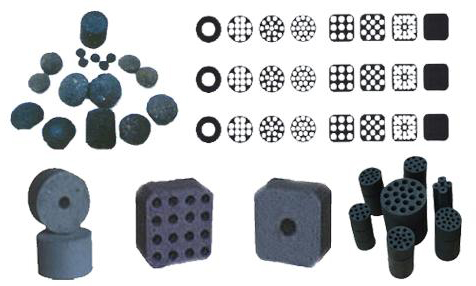 It's environmental protection?
Some may say, the coal briquette press is not environmental friendly at all. In fact, over years of improvement, GEMCO has developed the Low Carbon homemade briquette press maker. It can decrease about 30% the using of coal, increase its heat value of 20%, while decreasing 10% of sulphur content. Besides, the briquette press maker is also energy saving and economical.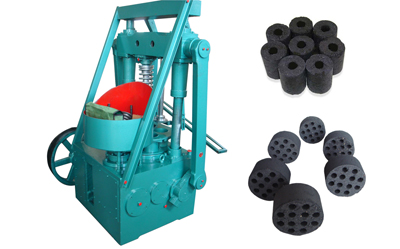 How to make high quality homemade fuel briquettes?
For honeycomb coal briquettes producers, what they concern most is how to produce high quality fuel briquettes, since the better briquettes are, the more welcomed they are by home users, and the higher price they can sell. Here are some tips for you to make high quality briquettes:
The coal material cannot contain too much water. When the coal material is pressed by the ball socket, the pressure is increased with the close of ball socket. Since the coal material has fluidity, it can move up and down when the roller rotates. If the coal material contains too much water, it will have good fluidity, and a portion of it will be extruded and enter the feed-box. The result is that, not enough coal material is filled into the ball socket. Under such circumstance, the coal briquettes are not pressed tightly, and their quality is not good.
The coal material cannot be too dry. If it is too dry, its fluidity is bad, and the friction in the coal material is too high. This will cause blockage or the loose of coal briquettes. So the best moisture content of coal material is very important.
In fact, there are some other factors that can affect homemade coal briquettes quality. If you want to buy a high quality homemade
briquette press maker
to make profit, just feel free to contact us now!