How to Use Binders in Coal Ball Briquetting Production?
Coal ball briquetting production machine is used to press powdered material into ball shapes. The coal ball press machine has extremely broad applications for pressing the following materials: aluminum powder, activated carbon, alumina, bauxite, caustic soda, charcoal, clay, coke breeze, coal, cryolite, fertilizers, plastics, limestone, pigment, urea, potassium salt, and so on.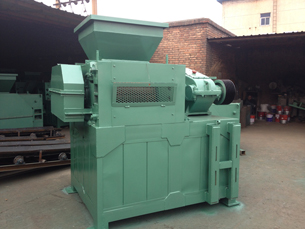 Then how to use binders in coal ball briquetting production?
When making coal briquettes with a coal briquetting machine, some coal powders are not easy to be pressed into briquettes or the briquettes do not have enough hardness. In order to increase the hardness of the coal briquettes, some coal and other raw materials needed to add some binder or adhesive inside.
Some users who want to achieve certain hardness add large quantity of binders into the pulverized coal material and indeed the coal balls reach certain hardness. But considering the application effect and production cost, to ensure the quality of coal briquettes, the less amount of binder added, the better effectiveness it can reach. The amount of binder added based primarily on the type and nature of coal as well as the different models of binders.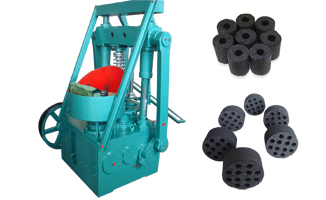 For some coal that has certain cohesiveness itself, you can add moderate amount of binder or do not add at all. For example, for those coal powders need binder, add 4 %-10 %; for carbonized briquettes, add 20 % -25 % lime; for humic acid sodium coal rods, add 5% -10% binders. Add the right amount of adhesive can not only ensure the quality of coal briquettes, but also bring greater economic benefits to you.
Contact us for more briquette production by our technical support engineer!