What Are the Advantages of Charcoal Briquetting Press
Charcoal briquetting press is used to press charcoal powder, carbon powder, bamboo carbon powder, coke powder, hookah, graphite powder, graphite powder, coconut shell charcoal, date wood carbon, carbon powder, activated carbon and many other powdery wastes into square, ball, elliptic, egg, pillar, strip, bread or pillow shape charcoal briquettes.
The briquettes made by charcoal briquetting press is widely used in refractory material, power plants, metallurgical, chemical, energy, transportation, heating, animal husbandry, industry, agriculture, barbecue fields.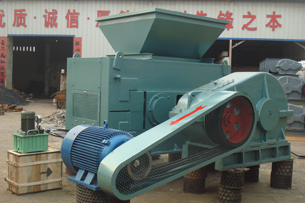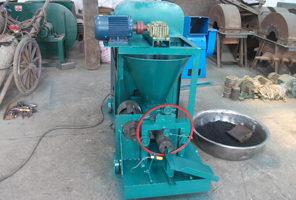 Charcoal Briquette Press BBQ Charcoal Machine
GEMCO has 2 type of charcoal briquette machine: one is GCXM series to make into round, pillow or oval shapes, the other is GC-150 to make into stick briquettes.
The advantages of charcoal briquette press:
This machine has rational design, reliable quality, and easy structure, convenient operation, small volume, covers a small area, save labor and save electricity.
It has high forming rate and high productivity.
It is dedicated for pressing charcoal powder. The charcoal briquettes made by this machine can be used as kindling charcoal and barbecue charcoal. The briquettes have no smoke, no poison, and no bad smell, also environmental friendly and convenient to use. Because of their high heat value, the briquettes can be burned for twice the time than traditional charcoal.
It is designed of automatic control electric heating device, can adjust the humidity of materials at ease, guarantee the stability of the material forming, and improve work efficiency.
Main parts of charcoal briquetting press are made from wear-resisting material and processed by special handling, so it can be used for continuous production and durable to use.
The charcoal briquetting press can make full use of your waste charcoal powder and make them into valuable briquettes. So you will enjoy the great profit GEMCO charcoal briquetting press brings you.