What is Silicon Carbide Briquette Machine
Silicon carbide briquette machine is used to make oval or pillow shape briquettes from silicon carbide.
About silicon carbide:
Silicon carbide is often known as emery, is a kind of black particle shape mineral that is frequently used for industrial purposes.
There are many applications of silicon carbide briquettes: functional ceramics, high grade refractory, abrasives and metallurgical raw materials.
As abrasives, can be used to make abrasive tools, like grinding wheel, oil stone, grinding head, grinding segment, etc.
As metallurgical deoxidizer and heat-resisting material.
As high purity monocrystal, can be used to make semiconductor and silicon carbide fiber.
Also used to make semiconductor, the lightning rod, circuit components, astronomy, clutch, diesel particle filter, filaments pyrometer, ceramic film, cutting tools, heating element, nuclear fuel, jewelry, steel, gear, catalyst supporter, etc.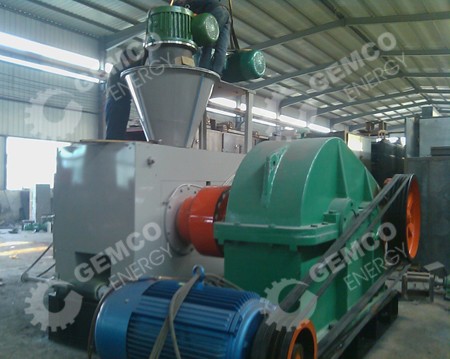 About silicon carbide briquette machine
With the development of economy, there is more demand for silicon carbide briquetting. So we developed the silicon carbide
briquette machine
:
The silicon carbide briquette machine is improved from normal briquette machine technology, so they have the same working principle.
It adopts screw compression device to have higher briquette forming rate and the briquettes have higher hardness.
It adopts speed regulation device that makes the briquetting speed adjustable.
The shape and smoothness of ball sockets are good, so that briquettes are easy to leave the mould.
We apply higher quality materials to make the silicon carbide briquette machine.
It adopts independent discharge device, which can separate the briquettes and powder.
The silicon carbide briquette machine manufactured by GEMCO has high productivity, high and forming rate. The silicon carbide briquettes have high density and not easy to break. Now we have developed mature silicon carbide briquette making line for recycling silicon carbide powder. It is very popular among our customers.
If you are looking for a machine to recycle your silicon carbide powder, the silicon carbide briquette machine can meet all your requirements.