Why Choose Charcoal Briquette Press
Charcoal briquette press is a good machine to make use of your biomass waste to produce high quality charcoal briquettes. But the raw material choice is also important.
With the shortage of coal, petroleum and natural gas, charcoal making has become a profitable waste recycling and resource regeneration industry. The charcoal powder is mainly made from sawdust of pine, hardwood or bamboo, cotton stalk, bean stalk, peanut shell, sunflower husk, etc. These raw materials are processed by low temperature pyrolysis carbonization and then pressed by charcoal briquette press to form charcoal briquettes that are easily combusted, energy saving and have high heat value, low cost and no smell, no smoke.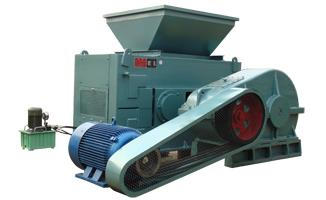 Features of Charcoal Briquette Press:
It has rational design, reliable quality, brief structure, small size, easy operation, low power and labor consumption.
It is designed with automatic electric heater unit, which can adjust the humidity of charcoal powder easily to guarantee the stability of extruding charcoal briquettes and increase working efficiency.
Main parts of the charcoal briquettes press adopt wear-resisting materials and handled by special processing, so that the machine can work continuously and also durable to use.
It is suitable for various biomasses and it has high productivity.
The structure of charcoal briquette press forming part is improved to decrease the friction between the machine and raw materials, which ultimately increases charcoal briquettes density.
Some knowledge on choosing charcoal briquette press raw materials
Before selecting the raw material, first you should know the working process of charcoal powder briquette press. Since the raw material should be carbonized before pressed by charcoal briquette press, the carbonization process is very important. As a result, the selection of raw material directly influences carbonization quality, and in turn influences charcoal briquettes quality. Therefore, the differences of density and ash content for different raw materials will make different quality charcoal briquettes.
For example, if the raw material is sawdust of pine, hardwood or bamboo, it does not need to be crushed and can be carbonized directly, which can save certain amount of cost. So these are first choice raw materials.
If raw material is tree branches, bark or root, it should be pulverized first. And since these parts are nutrient transporting organs, they have looser structure and therefore contain more ash. So they are not as good as sawdust.
If raw material is cotton stalk, bean stalk, peanut shell, sunflower husk and the like, they are dense, and always dry. So they require less about the crusher. With good carbonization technique, they are also ideal for making industrial and BBQ charcoal. Similar material includes rice husk.
As to wheat straw, corn stover or thatch which is soft annual vegetation, the present facilities are hard to process them. Even if they can be processed, the charcoal briquettes are often not good.
In conclusion, when choosing a charcoal briquette press, first see your material. If you have proper raw materials, with our charcoal briquette press you will make good charcoal briquettes.