Mini Briquette Maker Brings You High Quality of Coal/Charcoal Briquettes
Mini briquette maker is also named small briquette machine, which mainly produce coal briquettes and charcoal briquettes, etc. Mini briquette maker is a kind of product of ABC Machinery that is on hot sale. People are like it very much.
Mini briquette maker is one type of briquette machine, it has some differences with biomass briquette machine.
Raw materials. The raw materials of mini briquette maker are mainly powder coal, coke, charcoal, etc, while the raw materials of biomass briquette machine is mainly biomass, like wood, sawdust, peanut shells, straw, etc.
Processing principle. Mini briquette maker uses the high pressure to press the materials into final product. Biomass briquette machine uses high temperature and high pressure.
Structure. Mini briquette maker mainly has two opposite rollers. On the roller, there are some hemispheric grooves. The materials are turned into the final products between the two hemispheric grooves. Biomass briquette machine has a whole mold, the raw materials are pushed into the mold and being pressed into the final products.
Products from Mini Briquette Maker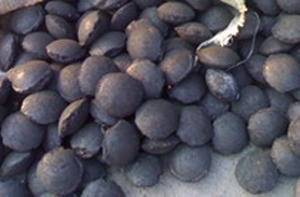 The products of mini briquette maker have many shapes, sphere, oval, pillow shape, etc. The customer can choose different shapes according to their needs. The briquettes produced by mini briquette maker help people to solve many problems in daily life. Firstly, if the raw materials are burnt directly, there will be a lot of powders that are throw away causing waste, for those powder coal or powder charcoal have low burning efficiency. While mini briquette maker is a kind of machine to solve the problem. Besides, mini briquette maker process the raw materials into the same shapes, which is convenient for the product storing and transporting. What's more, the final products produced by mini briquette maker has a smooth surface and the density is high, so the burning time is longer and the burning is sufficient.
Mini Briquette Maker from ABC Machinery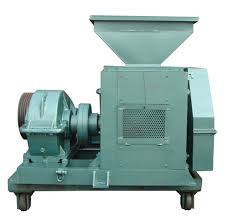 Mini briquette maker is one kind of main products of our company, the yield is higher than other common machines. The quality of our machine is guaranteed and is durable which will bring benefits to the users. Our company has been in the biomass machine market for over ten years. We insist that the service and quality is the first, the customer can be totally at ease. We can customize the special and proper machine or
coal briquette production line
according to customers' needs giving the users best service.